Thursday Kick-Off Night at The Commons
6PM – Music from Squad Car Jazz Town – a Cadillac-based youth ensamble brass band comprised of drums, sousaphone, trumpet, trombone, tenor sax and bari sax. They play their own arrangements of pop tunes, traditional jazz tunes and tunes from Youngblood Brass Band and Lucky Chops.
7PM – Music from Pair O' Jacks – Thursday Homegrown Local Talent!
The band focuses on dance tunes from the Motown & Blues genres, with some classic rock hits mixed in.
Friday Night Snowmobiler's Ball
6pm – Once Bitten – Your favorite 80's classic rock hits covered by "Once Bitten", a variation of a popular local band "Twice Shy".
Enjoy hairband hits from Bon Jovi, Def Leppard, KISS & many, many more!
7pm – The Change with Grammy winning harmonica player Peter Madcat Ruth – The Change's music exhibits hints of blues, funk, Americana, soul, folk, country and "a lot of driving music," says Williams, whose raspy vocals propel the band. "We're excited. We're ready to get it out there. We're so committed to taking this as far as possible down the road. We want to play as many shows as we can."
8:30pm – Wayland – Staying true to the their midwest work ethic, Wayland has a reputation for high energy live shows. . "Always on tour," the band averages 200-300 shows a year. They have shared bills with some of rock's biggest acts such as Alice in Chains, Volbeat, Halestorm, Rob Zombie, Brett Michaels, Sammy Hagar, Theory of a Deadman, Black Stone Cherry, Seether, Hinder, Shinedown, Buckcherry, Jackyl, Slash, Alice Cooper and many more. Perfect harmonies, riveting guitar solos, and lyrics that connect to working class America, keeps this band in demand.
Saturday Night Winter Beerfest
6pm – brotha James & friends with Ron Getz – A solo performer who does live looping: layering sounds through the magic of technology to create a full band effect. He isn't the only performer out there doing this, but he has taken the technique and made it his own. His positive energy is contagious and his enthusiasm for creating, playing and performing helps him engage audiences of all ages.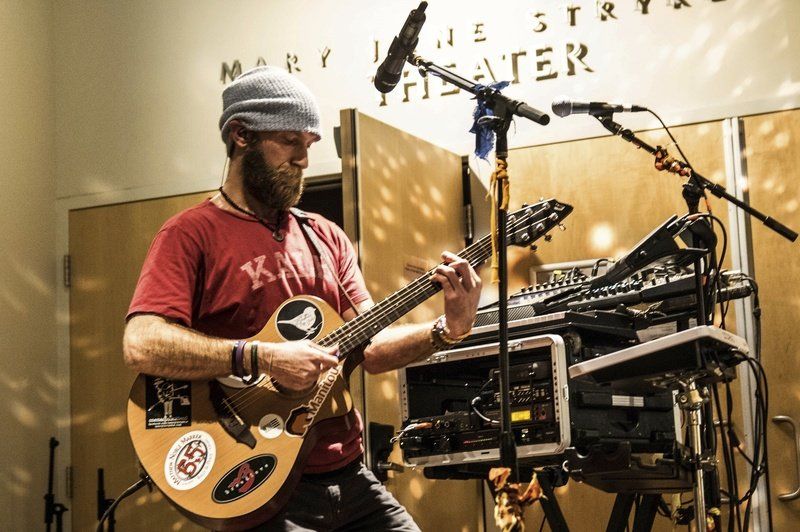 8pm – The Mainstays – an original funk n roll band based in Kalamazoo, MI. Featuring Andrew Schrock (singer/songwriter), Dutch Conway (bass), and Nate Heymoss (guitar) of Michigan's funk/dance band Funktion, the band draws heavily from the groovy elements that made Funktion a bonafide dance party, while crafting dynamic, insightful, and almost folk-influenced songs. Half-beast/Half-man Paul Bauer behind the drum kit and the downright dirty playing of Tom McRockin Eldred (BMF Band) on keys bring the sound fully together, and provide that elusive answer to your missed connection.
9pm – Lowdown Brass Band (LDB) – from Chicago, is a horn-driven ensemble with strong roots in the New Orleans Second Line Tradition. A fierce sousaphone sets the foundation for trumpets, trombones and saxophones that intertwine in a cacophony of tight lead lines, spontaneous call-and-response and bombastic brass attacks. While taking a page from the jazz and blues giants of the past, LDB melds modern funk, hip-hop, reggae and pop into a unique style. Always a party, Lowdown forges new ground with original compositions that create a high-energy deluge of danceability!